Remodeling your kitchen is an excellent way to boost your business's appeal. However, when you're all set to rejuvenate your kitchen, it's critical to keep in mind all the associated risks. Your kitchen is home to essential utilities such as water, electricity, and gas. If something goes wrong with any of the plumbing and utility supply pipes during a kitchen remodel, you're looking at hundreds of unplanned expenses.
To save yourself the trouble and thousands of dollars, it's imperative to keep these utility supply lines protected while remodeling your kitchen. In this blog, we've elaborated on each utility line found in your kitchen and some tips for protecting them. Read on to learn!
Water Lines
No matter how beautifully designed and well-remodeled your kitchen is, if it doesn't have a smooth water supply, it's virtually no use. You require water for cooking, drinking, washing dishes, and for many other kitchen tasks. A damaged plumbing line in your kitchen can wreak havoc on your recently revived kitchen. If the leakage isn't treated on time, it can lead to severe water damage, such as mold growth.
The water lines in your kitchen are connected to several appliances, such as your dishwasher, garbage disposal, sink, refrigerator, and washer. They're further parted into two different pipes carrying hot and cold water. The plumbing system is complex and identifying the position of water pipes before a kitchen remodeling is critical for preventing any damage.
Power Lines for Electricity Supply
Kitchens today are brimmed with modern devices and appliances that require electricity to operate. Your remodeling contractors need to locate and protect all the power lines before they start hammering down the walls. Another vital thing to consider is the kitchen lighting. Unlike traditional kitchens that would do with a single high volt overhead bulb, modern kitchens are adjourned with LED recessed ceiling lights and directed lighting to accent the key working spots. Also, if you have gas supply lines in your kitchen, make sure they're kept separate from the power lines.
Gas Supply Lines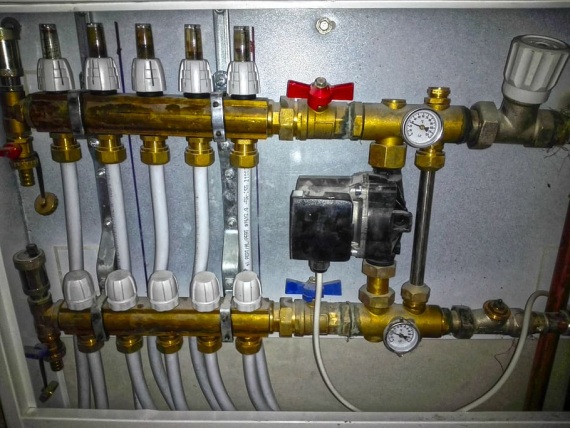 If you're following the basic gas supply layout for your kitchen remodel, you may not have to make any changes to your gas lines. However, if you didn't have a pre-existing gas supply and are now planning to add it, be mindful of where your contractor will be locating the gas lines. And make sure they are protected during the remodel. To be on the safer side, you can also hire our gas line specialists to inspect to detect any leakage and do the necessary repairs, if required.
If you want to make sure your utility lines are in good shape after a kitchen remodel, get in touch with Pro Serve Plumbers for inspection, repair, or replacement of your compromised water supply lines or gas supply lines. We are a leading plumbing company in Fort Worth that offers a range of plumbing services to residential and commercial clients.
For more information about us, call at  817-244-0614.