Building a home of any kind, whether it's a semi-detached or semi-attached home, single-family unit, add-on section, or an additional structure, requires a comprehensive plumbing system.
This is where our team's expertise and skill sets us apart from residential new construction services, as we work to design a comprehensive plumbing plan, take care of all additions and amenities, and place your fixtures securely. We handle all types of plumbing requirements, including functional and aesthetic detailing.
Our family-owned and operated company has worked on new residential construction projects in Fort Worth, TX, and surrounding areas for 23 years, priding ourselves on transparency, expertise, and efficiency.
The technicians and plumbers on our team work closely with your contractors, architects, and designers to create a unique plumbing plan for your project. They will take care of everything from permits to planning and execution.
We take care of the basic water supply, drainage, and general plumbing needs and help with installing fixtures and more complex custom features, such as pools, in your new residential construction.
Work with an experienced company like ours to save costs, prevent plumbing issues and make general maintenance as well as emergency services more accessible.
Benefits New Residential Construction Plumbing
Pro Serve Plumbing is one of the top plumbing service providers for your new residential construction project. We have a team of exceptionally talented, experienced, trained, and licensed plumbers and technicians who can design a customized plumbing plan for any new residential construction, be it a single-family occupancy home, semi-attached or semi-detached houses, among others.  
Our company offers multiple benefits to new residential construction projects, including: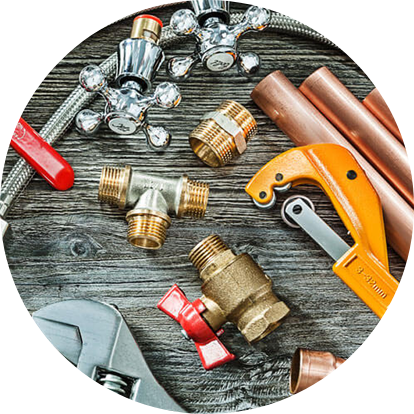 Get an Accurate Estimate Today
Reach out to our team to get a detailed consultation, evaluation and estimate for our plumbing services for residential new construction.