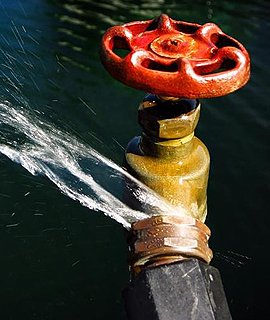 The Costly Damage of
Broken Pipes
The ensuing damage caused by a broken pipe in your Forth Worth home can be significantly disastrous. Imagine a tap being left on with the water gushing directly onto the floor! Just think of the vast damage that can occur if the pipes burst while you've left for work in the morning only to return in the evening to find your home a watery mess. Not only will it be a costly repair, it will also mean losing some of your personal belongings.
While the most common cause of broken pipes is cold weather, here in Fort Worth, most burst pipes are a result of gradual wear and tear. Without routine inspections, you may have no idea when the calamity could spring up on you.
Expert
Broken Piper Repair

Service
If you're faced with a broken pipe, your first call of action should be to try to shut off the water flow from the source. This will help contain some of the damage. Call our emergency plumbing services and we'll take care of the rest!
We provide emergency plumbing services in Fort Worth 24/7/365. We respond quickly to any plumbing emergencies and our expert technicians will be at your doorstep as soon as possible.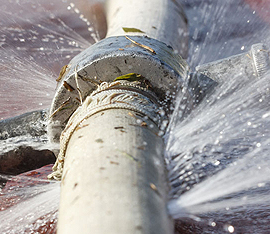 Key Benefits of Our Services
Whether you have a broken water pipe or a sewer line in dire need of repair, or just require a regular maintenance check, Pro Serve Plumbers caters to it all!
Our expert plumbers have all the necessary training and experience to take care of any job, no matter how small or serious. Our emergency plumbing services are one of the best in the area.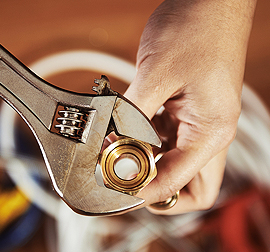 Got a plumbing problem? We're more than happy to provide help. Give us a call and our expert plumbers will come right over. Depending on the extent of the problem, we'll provide you with an on-site estimate.
In need of emergency plumbing services? Call our 24/7 emergency hotline
EFFICIENT, QUICK AND AFFORDABLE PLUMBING SERVICEST
Reach Out To Us For Your Needs
Our customers are our top priority, and we are available to help you 24/7 across our service region. You can contact us through the form below or reach out to us for emergency plumbing services by calling our team.