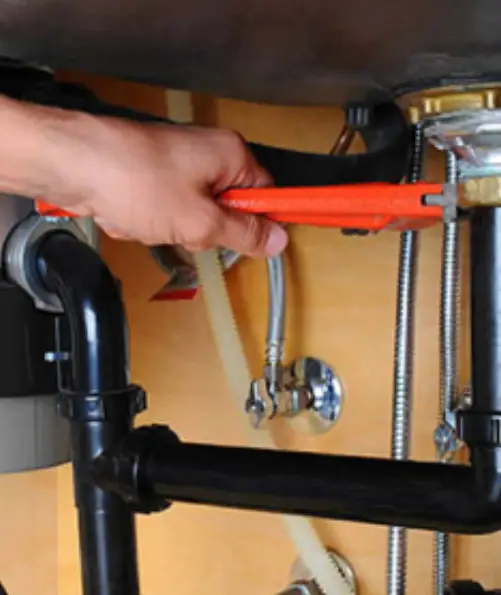 Garbage Disposal Repair & Replacement in
Forth Worth
A garbage disposal unit is no doubt one of the most essential appliances in a kitchen. It's a convenient piece of equipment that can help you easily dispose of leftover food waste. The garbage disposal generally sees a lot of action throughout the day, so it's naturally very susceptible to wear and tear. While garbage disposals are usually very durable, if they're not properly maintained and routinely inspected, they can end up invoking costly repairs. And if not repaired on time, you might even have to replace the entire unit.
For the most part, garbage disposals are low-maintenance appliances. However, if you suspect that the blades have become very dull, or the engine gets exhausted easily, it may be time for a repair. Dealing with a garbage disposal on your own can be tricky business. That is why it's always recommended to have a plumbing expert at hand to help you out. If you feel like your garbage disposal needs a repair or replacement, get in touch with us at Pro Serve Plumbing right away!
Key Benefits of Our Services
Whether you have a jammed up garbage disposal system or a sewer line in dire need of repair, call us! Our expert plumbers have all the necessary training and experience to take care of any job, no matter how small or serious. Our emergency plumbing services are one of the best in the area.
Got a plumbing problem? We're more than happy to provide help! Give us a call and our expert plumbers will come right over. Depending on the extent of the problem, we'll provide you with an on-site estimate.
In need of emergency plumbing services? Call our 24/7 emergency hotline
EFFICIENT, QUICK AND AFFORDABLE PLUMBING SERVICEST
Reach Out To Us For Your Needs
Our customers are our top priority, and we are available to help you 24/7 across our service region. You can contact us through the form below or reach out to us for emergency plumbing services by calling our team.