Slab leaks are a very serious plumbing problem for any property. If ignored, it can do significant damage to the property which poses a threat to those inside. Slab leaks also cause a lot of water wastage, so the sooner they are repaired, the better.
Often homeowners aren't aware of slab leaks and hence don't regularly check for any seepage in their homes. Eventually a full-blown slab leak occurs which can lead to costly and time-consuming repairs.
Our experts have answered some of the most frequently asked questions about slab leaks:
What causes a slab leak?
Most homes today in Fort Worth are built on concrete blocks. Below these blocks run sewage and other pipes that carry water in and out of the house. Any leaks or pipe breaks under the concrete slab result in a slab leak. Water seeps up the foundation of the home and can cause water damage.
There are a number of reasons for slab leaks to occur like inadequate soldering, corrosion of pipes, copper pipes that aren't wrapped well, hard water, wear and tear, and other factors.
How do I locate a slab leak?
Slab leaks aren't easy to locate. It takes years of experience to be able to locate the exact location of the leak, that to after running some diagnostic tests. It's always best to call in a professional to detect and repair slab leaks.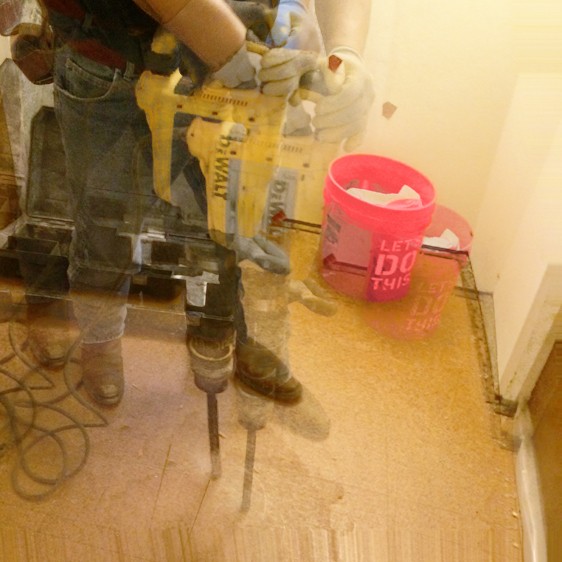 How is a slab leak repaired?
While there are several ways to solve this problem, one of the common and less invasive ways to do it is to dig a hole to access the pipe. The pipe is repaired or a new one is installed and then the foundation is redone in that area.
Pro Serve Plumbing provides plumbing services like slab leak repairs to residents in Fort Worth, TX. Our experienced and licensed plumbers have perfected their skill at dealing with slab leak repairs so that it can be done in the most effective and efficient way. We also provide slab leak detection services to help our clients catch problems in their early stage. Give our experts a call for any plumbing issues at 1-817-244-0614. We provide 24/7 services.
In light of what's going on in the United States at the moment, our plumbing service has come up with new protocols to keep our clients and staff safe. Extra care is being given to hygiene and sanitization, our staff wears protective gear like masks and gloves and disinfect before entering your home.