The United States has a highly integrated gas pipeline network responsible for moving gas throughout the region. Moreover, gas is used almost daily by all households for stoves to water heaters and other appliances,.
Here are some signs that indicate your gas line needs repairing services.
1. Cracks in Gas Line
CBS reported that many homes in America have gas lines that are more than half a century old. These gas lines may cause many problems for owners, with the most frequently reported issue of cracking.
Cracks in the gas line may put your home and your family members at risk, so it's best to quickly look for gas line repair options in Arlington and Fort Worth, Texas.
The best option is to regularly spot-check for damages in your gas line or ask a professional to do so.
2. Hissing Sounds
Unless you have a pet snake, those hissing sounds in your house are definitely not normal. As mentioned above, cracks in the gas line can allow some gas to escape from the line, which causes the hissing noise. Often, even when you go looking, you will not be able to spot the cracked area as it's difficult to determine the exact spot.
The most viable option is to quickly shut the gas to your home, so it doesn't spread and get a plumber to schedule gas line repair.
3. Rusted Lines
Gas lines are usually stored in places where moisture can't reach them. However, if it's somehow able to, it can lead to rusted or corroded pipes, which can cause a lot of damage. Don't try to sponge away the rust on your own; it's a good idea to have a professional look at it to sign off on any other issues.
4. Inefficient Gas Supply
Is your stove working on a lower flame than average? Is your water heater suddenly not heating the way it should? While these could be signs of the appliances needing an upgrade, it's also a sign of a weakend gas supply caused by a gas leak.
Get a professional to take a look at the issue to prevent any unintended damage and risks.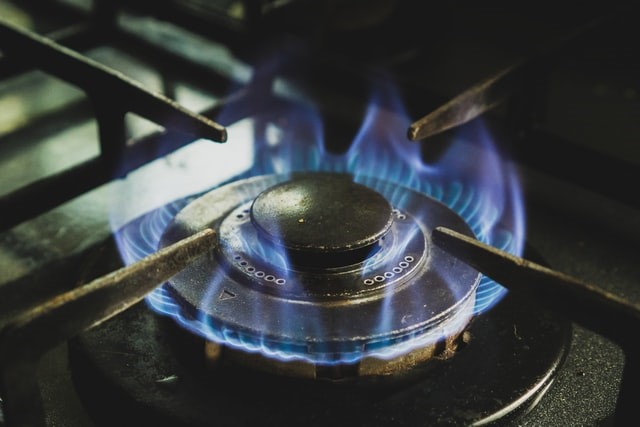 5. Increased Gas Bills
Utility bills are usually of a certain standard in Texas. However, if you notice that your gas bill is suddenly much higher than it ever was, then that's a sign of concern—more so if your bill was considerably lower in the past.
A gas leak can be the root cause behind increased gas bills. It's a good idea to get a professional to look at it for gas leak repair in Arlington.
Call Pro Serve Plumbers For Gas Line Repair in Fort Worth, TX
If you smell something funny or hear hissing sounds, it's best to call Pro Serve Plumbers. We have certified plumbers that have professional expertise in fixing gas leaks in Arlington.Contact us today if you observe any of the warnings mentioned above in your gas line.