Commercial and industrial properties don't always have a connection to a municipal sewer system. The sheer volume of waste produced by a commercial property cannot be accommodated by the sewer system. They, therefore, have to rely on a septic tank system installed on the property. A septic tank handles waste by storing the refuse and dumping it gradually.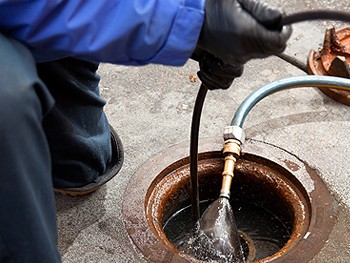 These tanks require regular pumping to reduce chances of leaks in the system that can compromise the soil and water in the area.
Here are some reasons why it's essential to regularly have the septic system pumped by a professional:
Sticking to health codes
If your septic tank backs up, it can lead to your business being shut down. The backup can lead to a leak in the system or the waste can seep through the soil,contaminating it, as well as the water table. Such health code violations are the last thing you want.
Dealing with a septic tank backup is also a messy operation. To ensure this doesn't happen, regular maintenance in the form of septic tank pumping is essential.
A septic tank backup will also force you to close down your facility till the issue is resolved. Prevent loss in productivity by scheduling a pumping.
Property damage
A septic tank that hasn't been pumped in a while will eventually leak. The pressure in the tank will build up and cracks will begin to form in the system. Such leaks can do significant harm to the structure and property. Seepage can weaken the integrity of the property and result in expensive repairs and endanger the lives of those working on site.
Septic tank leaks can also damage the drain field, the area that releases liquid waste after solid waste is removed. When the drain field is damaged, the septic tank won't be able to do its job effectively.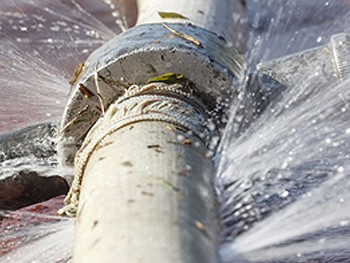 Foul odor
A telltale sign of a plumbing issue is a foul odor. This means that the waste has leaked out of the tank. A strong odor will drive clients and customers away and taint the reputation of your business.
Make sure you call up a commercial plumber to inspect the system and identify the fault.
Damage to the tank
A septic tank is built to scale according to an establishment'srequirements. While some businesses require a medium sized one, others require a larger one, which is expensive. Damage to this structure is also time consuming and costly to repair as well which is why scheduledpumping of the tank is necessary. Not only does it ensure smooth operations on site, but also improves the life of the tank.
Our team at Pro Serve Plumbing has years of experience in providing commercial plumbing services in Bedford. If you're having any problems with the septic tank, or any other part of the plumbing system, give our experts a call at 1-817-244-0614. We provide 24/7 services.
In light of COVID-19, our plumbing service has come up with new protocols to keep our clients and staff safe. Extra care is being given to sanitation, our staff wears protective gear like masks and gloves and disinfects before entering your property.