The faucet won't stop dripping, and your pipes won't stop clunking.
And as if things couldn't get bad enough, now you're noticing certain bad smells emanating from the sink drain!
All this requires the expertise of a professional plumber. But can you call someone during these times of social distancing?
With the number of COVID-19 cases on the rise in Texas, you're right to follow all safety guidelines. But how do you deal with your plumbing in the meantime? Pro Serve Plumbers is here to put your mind to rest.
Yes, you can call a plumber at the moment.
However, there are a few provisos to asking a professional plumber to your home.
Social Distancing Laws for Workers
Although Texas is reopening soon, laws regarding public safety that were put into place on 19th March are still being mandated for all citizens.
People must practice social distancing, must maintain hygiene and cleanliness, and must not gather in groups of more than ten people. People are also prohibited from visiting other communities or calling people over to their house. Otherwise, legal action will be taken.
However, the latter laws do not apply to those who provide essential services to the community.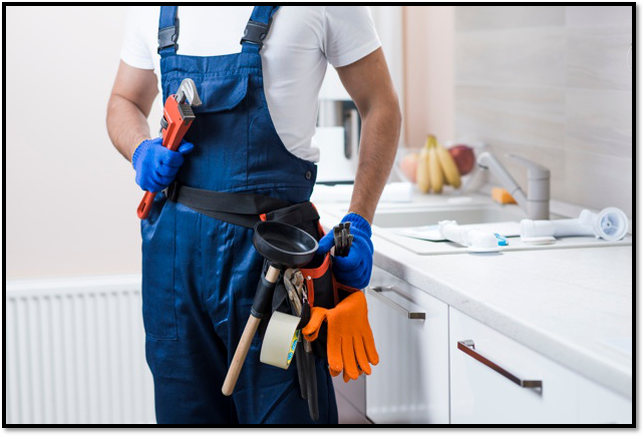 Plumbers, electricians, and other service providers can travel to their customers' houses, on the condition that they wear personal protective equipment, and maintain a distance of 6 feet. In short, they must follow all CDC guidelines. Nevertheless, their care isn't entirely dependent on their ability to follow the CDC rules.
Homeowners must also do all they can, so the professionals are not exposed to any unsanitary conditions. Yes, Plumbers are accustomed to having to deal with unhealthy environments, so they're already at risk. All we ask is that if someone in the house is sick or is quarantined, you think twice before picking up the phone. This way, you do a small part in minimizing exposure, and your actions play a role in flattening the curve.
Will My Appointment Be Cancelled if I'm Showing Symptoms?
Not at all! Instead, it'll be rescheduled for a later date. In the meantime, we'll guide you on some temporary fixes, so your plumbing doesn't fail on you.
For example, if your faucet is leaking, twist the valve that's located under the sink to turn your water supply off for the times you're not using it. If the drain of your sink smells, use a sink drain deodorizer to get rid of the stink. And for safety's sake, be careful when using toilet paper if you're worried about it getting clogged.
Need Our Help?
For those who require affordable residential plumbing services in the Aledo or Fort Worth area, get in touch with a representative at Pro Serve Plumbers.
We are the leading residential plumbing company in Texas. Call us at 817-244-0614.
And remember, maintain a reasonable distance. Let's take care of each other during these trying times!