As a business owner, keeping your plumbing in check is essential. If you run a salon, it becomes imperative to make sure that your plumbing is in top shape. It saves you from embarrassment in front of your clients and ensures that you cater to more people in less time.
Biggest Plumbing Issue in Salons
Your salon's washing stations are used a lot. You not only wash the hair, but you also massage it with conditioner and shampoo. It means numerous strands of hair fall down the drain. As soon they enter the drain, they get stuck to the edges and start to tangle more hair into themselves. Similarly, shampoo and conditioner, which never lathered in your hair, also catches the incoming hair. Both of these lead to clogs.
Read further as we provide you with three tips to prevent clogs in your salon's drain.
Tip # 1: Regular Drain Cleaning
Regular professional drain cleaning is essential for salons. The higher the number of client
s, the more frequent should the cleaning be. Avoiding regular cleaning can lead to a build-up of hair and cause significant damage to your plumbing. It will cause delays in your work, and you might lose your clients! Start early. Get your drains professionally cleaned regularly.
Tip # 2: Install a Drain Screen
Preventing your hair from going in the drain in the first place is the best preventative measure for clogged drains. Install a drain screen. It has small holes in it that acts as a sieve and collects hair so that they don't go into the drain.
Tip # 3: Don't Use Harsh Chemicals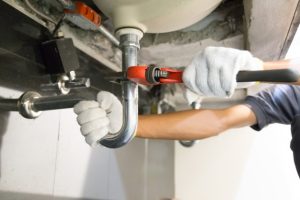 The moment we find a clogged drain, we reach for drain openers and other harsh chemicals to melt away the clog's source. Be mindful that these harsh chemicals can significantly damage your pipes over time and lead to hefty replacement costs.
Get a Professional Plumber
Clogged drains can get messy and toxic if not addressed quickly. Clogged plumbing can cause wastewater flooding in your salon. This is the last thing you want on a busy day at the salon. It's best to contact a professional drain cleaning service like Pro Serve Plumbers.
If you're in Fort Worth, TX, contact us for our 24-hour emergency plumbing. Our plumbing services range from drain cleaning to commercial plumbing to repiping. Being in the field for the past fifteen years, we offer only the best.