Do your kitchen cabinets release a whiff of damp smell every time you open them? That's a red flag of water damage that homeowners often ignore.
We don't like to think of our beautiful hardwood cabinets swelling and contorting due to water damage, but it happens if you're not careful. If you were not able to prevent, you could at least control the damage by acting fast.
Water damage in woodwork and walls is the sneakiest plumbing disaster that intensifies over time. You may not realize the damage leaking pipes are doing to your furniture and structure until it's too late.
Let's look at some of the most common reasons for water damage in the kitchen.
Air Conditioner
If there's an air conditioner in or around your kitchen, you need to keep an eye on it. It's the air conditioner's job to remove excess moisture from the atmosphere and drain it out. But sometimes, due to technical faults or clogged drainpipes, the excess water isn't able to drain. Instead, it keeps collecting inside the air conditioner until it starts leaking.
It can affect your walls, drywall, flooring, and ceiling. As we know, moisture is the breeding ground for bacterial growth, such as mold infestation. If the mold spores spread into the pantry, your bread and cheeses can go bad sooner than you know.
Dishwasher
Dishwashers are very useful in the kitchen when you need a load of dirty pots and dishes to be washed. But they can be a nuisance too if they cause water damage. This happens when the wastewater isn't appropriately drained, or the appliance isn't sealed. This can lead to leaks that can inconspicuously damage the floors, especially if they're paneled with hardwood.
Other possible causes of leaks are also due to the wrong kind of dishwashing soap or broken latches. It's essential to follow the directions on the manual and get your dishwasher professionally maintained. That can save you from expensive plumbing bills when the water damage gets out of hand.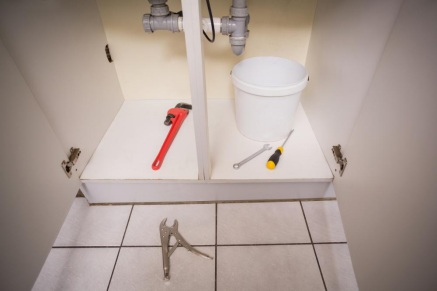 Leaking Pipes
If the drainpipe under the sink is loosely fitted or there are water spots in the wall, your pipes are or will start leaking. In case of pipes bursting or leaking, water doesn't always start pooling at your feet.
If the pipes were concealed behind the walls, the leaks would seep into the structure. Repairing major pipe leaks can cause serious landscaping renovation and foundational services, which are heavy on the pocket. Diagnosing the problem early can save a lot of green and plumbing damage.
If you want a professional plumbing service for your kitchen in Fort Worth, call us at 817-244-0614. We can fix all drains and pipes for you.