Did you know that a leaking cold joint or construction joint could ruin your entire basement or home's foundation? Several gallons of water can seep through a small joint and lead to damage worth hundreds and thousands of dollars. The best time to fix a leak is before it even happens. Here are some common tricks that the pros use to prevent unwanted leaks.
What Causes Joints to Leak?
Leakage in construction joints tend to occur due to two main reasons:
Firstly, when the base slab is put, an unfilled joint is created at the bottom of the lift creating a space for water leaks.
Secondly, as the cement shrinks, the joint widens even further, allowing the water to leak through the gap.
Here is some way you can prevent joint leaks:
1. PVC Waterstops
PVC waterstops are made of polyvinyl chloride resin and other chemicals used to prevent leakage in construction joints. This material is highly resistant to corrosion, has low water absorption, is flexible and extremely durable. These PVC waterstops work well in storage tanks, bridges and water treatment plants. PVS is also unaffected by water immersion and lower temperatures making it an excellent choice for leak prevention plans. It also bears high hydrostatic pressures and can withstand all types of weather. This will require professional installation to ensure that they're fixed to perfection and perform their job just as well.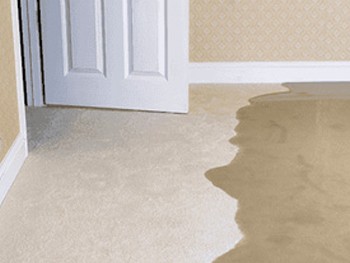 2. Cement Grouting
Another method for leak prevention is grouting cement into joints after the structure has been constructed. Cement is used to fill voids or pores other cracks in the concrete structure to strengthen its foundation. With all these gaps completely closed, there's no place for the water to trickle and leak. Like PVC water stops, this too requires professional attention to ensure no remaining space is left untreated.
3. Resin Solution
Epoxy and other acrylic solutions can also be filled into leaking joints. This is a quick and easy fix that provides a long-lasting solution. Resin is a liquid chemical that turns into a hard surface once dried. Call a professional to help you get immediate relief from any leakage that can ultimately destroy your foundation. Epoxy coating for pipes is also a great solution to this problem. A professional plumber can line the insides of your plumbing pipes with a non-toxic layer to prevent any minor leaks.
Pro Serve Plumbing provides top-notch plumbing services like slab leak repairs to residents in Fort Worth, TX. Our licensed plumbers have the necessary knowledge and state-of-the-art equipment to deal with slab leak repairs effectively and efficiently. Give our experts a call for any plumbing issues at 1-817-244-0614. We provide 24/7 services.