Tips for Selecting the Best Kitchen Faucet
Americans aged 18 and above spend an average of 37 minutes in the kitchen every day preparing, serving food and cleaning up.
You spend most of your time in the kitchen than any other room in the house. It's important that all equipment is fully functional, helping you create the perfect workspace for your daily meal prep. Kitchen faucets get used regularly and there is more to them than just running water.
Choosing the right faucet for your kitchen is tricky. You'll probably use your new faucet for a long time, so you need to be conscious of the variety of styles and options available in the market.
Here are a few things to consider when selecting a new kitchen faucet:
Count The Existing Holes:
Before checking out the line of the latest kitchen faucets, check out the number of existing holes in your kitchen sink. Most sinks have 3 holes with one for each hot and cold water line and another for the main water line right under the spout. If you want to go for a single handle faucet, make sure you look for one that comes with a cover plate to hide the extra hole. In case you got a faucet without the cover plate, consider installing a soap dispenser over the extra hole for added functionality and convenience.

Material and Finishes:
Rule number 1 of selecting a good kitchen faucet is to get one with a finish that matches the rest of your kitchen and cabinets. Faucets come in a variety of finishes such as chrome, nickel, bronze, or satin.
Chrome is the most durable and easier to keep clean. If you use your faucet a lot, it's best to get a chrome finish; it's your best bet for long-term toughness.
Stainless-steel finishes have a dull shine, but it's harder to keep clean; water stains often show up, giving it an untidy appearance.
Some faucets come with a coating to reduce stains and smudges but that too can wear off. Make sure you get a warranty with whichever finish you choose.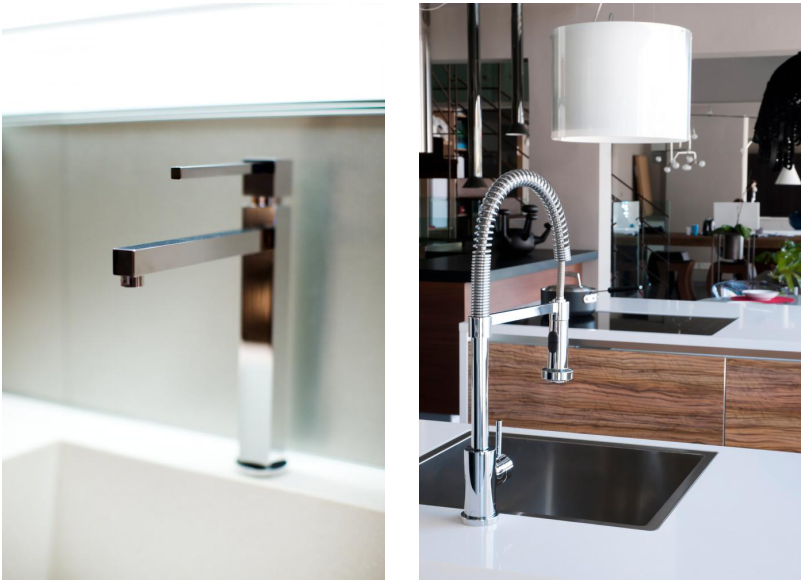 Spout Measurements:
Watch out for the height and reach of the spout you choose for your kitchen. If you have a cabinet or shelf above the sink, choose a faucet that can fit in the available space. If you have a kitchen sink with multiple bowls, then your best bet might be an extendible shower spout, so it can reach all of them. Also, make sure the faucet is not too close to the inside edge of the sink which makes it difficult to wash anything without slopping water over the sides of the sink.

About Pro Serve Plumbers
If you're having a hard time deciding which kitchen faucet to install, our licensed plumber in Fort Worth TX at Pro Serve Plumbers can visit your home and help you make the correct choice. We are one of the most reliable plumbing services in Fort Worth, Texas.
Our services include unclogging the drains, repairing leaky pipes, installing new plumbing fixture, emergency plumbing, and much more!
Call us now at 817-244-0614!