Most homeowners rely on their dishwashers to do all the dirty work and it can be heart wrenching when the system breaks down or begins to malfunction. Although, a typical dish washer has a life expectancy of 7 to 12 years, depending on the model and the maintenance, it is still subject to wear over time. In fact, according to estimation by the Huffington Post, every 1 in 5 dishwashers break down in a period of 3 to 4 hours.
Some people choose to fix their malfunctioning dishwashers on their own to save the repair costs. However, DIY repairs put dishwashers at risk of irreparable damage.
If you think you can successfully pull off a DIY repair, it's viable to have some knowledge before you grab those tools. Ahead, we've covered some of the most commonly recurring dishwasher problems along with their plausible solutions.
Your Dishwasher Isn't Cleaning Your Dishes Properly
If your dishes are coming out dirty or covered in food crumbs, first analyze if you're doing anything wrong. Check if you're putting more dishes in the unit than the suggested limit, if there's a certain utensil hindering the motion of the spray arms, if you're appropriately disposing the food debris from the dished before placing them in the dishwasher.
If you're doing everything right, there may be a problem with the filter. Here are some ways to identify if there's a need to clean the filters.
There's food debris, grease, or grime on the filter assembly.
Food residual on the dishes and cutlery.
After cleaning the dishwasher, your dishes feel sticky and oily.
Your Dishes Come out All Moist From the Dishwasher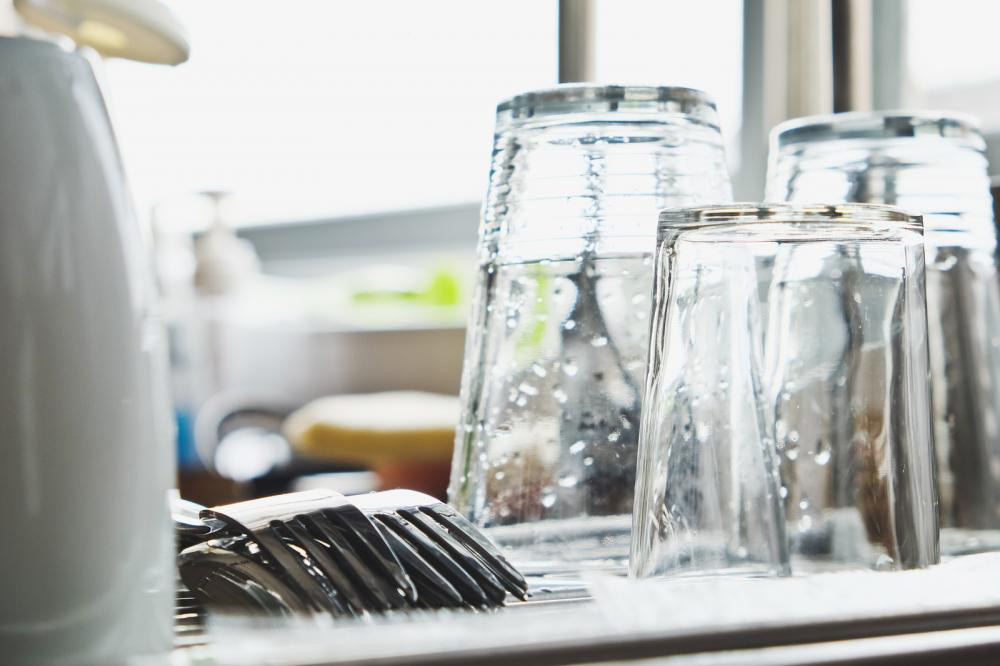 If the dishwasher is failing to dry your dishes, the problem is most likely with the heating system of your dishwasher. A malfunctioning heating thermostat can turn off the dishwasher's heating system before the dishes are completely dry, as explained by Part Select.  The thermostat is typically located at the bottom right corner of the unit's tub. Check it using a multimeter and note down when the temperatures drop.
Lastly, inspect your rinse aid dispenser to ensure it isn't empty. A malfunctioning aid dispenser can also keep your dishwasher from drying the dishes properly.
The Dishwasher Won't Start
Before you begin to check your dishwasher, first ensure if the power outlet (where the dishwasher is plugged) works fine. Unplug and re-plug your dishwasher and see if it works.
This also happens when the door of your dishwasher cannot close properly because of a mechanical problem or an electrical issue in the latch, or a broken door hinge.
If your dishwasher makes some sound when you turn it on, it may be a problem with the motor fan. In any case, however, we suggest homeowners to seek assistance from a professional plumber if the dishwasher doesn't start.
Can't seem to fix the issue with the dishwasher drain? Don't worry! Get in touch with Pro Serve Plumbers for a top-quality drain cleaning in Bedford. Our drain repairing experts will inspect your dishwasher's drain and get to the root of the problem. If you have more queries about our services, talk to us at 1-817-244-0614!