A kitchen is one of the most important rooms in your house. It's where the food is made; where appliances are stored and where families come together to share their meals. So, if parts of your kitchen are becoming dysfunctional, it can be a huge problem. Here's what you need to know about what to watch out for with your kitchen plumbing.
Leaky Faucets
Faucets can leak for all kinds of reasons. Some of them are simpler to fix, like a damaged O-ring. Others aren't a quick cure kind of situation, like corrosion or mineral deposits. Some problems can be solved by changing the faucet.
However, there are multiple kinds of faucets that can require different kinds of protocols in order to fix them. Other things to keep in mind is that a leaky faucet can indicate a larger problem with the way water flows through the house.
Clogged Sinks
Sinks usually get clogged because of something that's obstructing the sink drain. This can happen when food clumps together to block the drain. Large amounts of oil and grease can also collect, causing the water to drain out of the sink slowly.
For a quick fix, you can toss copious amounts of baking soda into the drain, followed by vinegar. This can help clear out greasy material from the drain. However, that isn't always a permanent fix. Be mindful that this might be a bigger problem if this becomes a recurring issue.
Garbage Disposal Malfunction
Garbage disposal units are extremely useful for getting rid of all the small food garbage you can leave on the plate. However, garbage disposal units can start to malfunction when substances are washed down that are too big or hard for the dull blades to dispose of.
Never try and put your hands down the garbage disposal unit, as that can cause an injury. Instead, simply call a professional who can check the problem.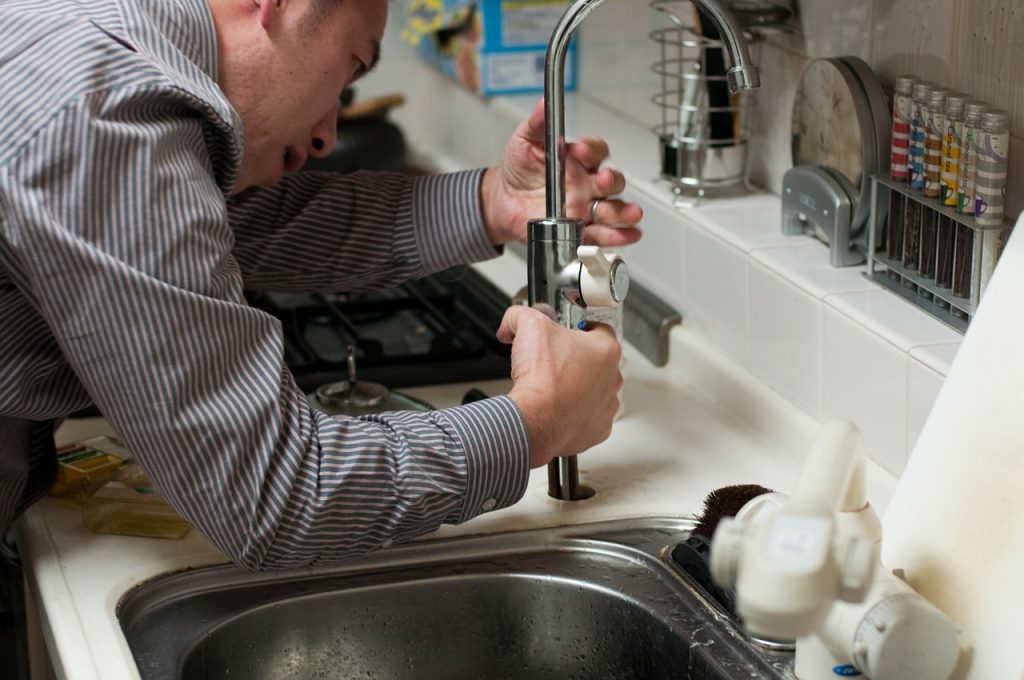 Kitchen floods
If you've lived on your own for a while, you've probably had to deal with small kitchen floods at some point. There are a number of reasons why this can happen. A common cause is a breakdown in the fridge's functioning. This will cause water from the ice maker to leak and fill the floor.
Damage in the dishwasher's pipes or water system can also result in a couple of inches of water in your kitchen. A similar problem can happen with the sink's pipes, which will also result in a huge amount of leaking.
In emergency situations like a kitchen flood, you should always call a professional service for help. At Pro Serve Plumbing, we are available for any urgent kitchen repair needs, as well as bathroom plumbing work 24/7. So, if you're in or near Fort Worth, TX; contact us here or call us at 817-244-0614 and leave the rest to us.