Were you looking forward to a nice, relaxing bath after a long day, but your bathtub parts gave up on you? Bathtubs are often taken for granted, and only until their fixtures stop functioning do we realize their importance.
Research has shown that in 2018, the worldwide value for the bath and shower products market was around $41.5 billion, expecting to rise in value to $48 billion by 2022. Here are different bathtub parts that you should keep on hand in case the need arises.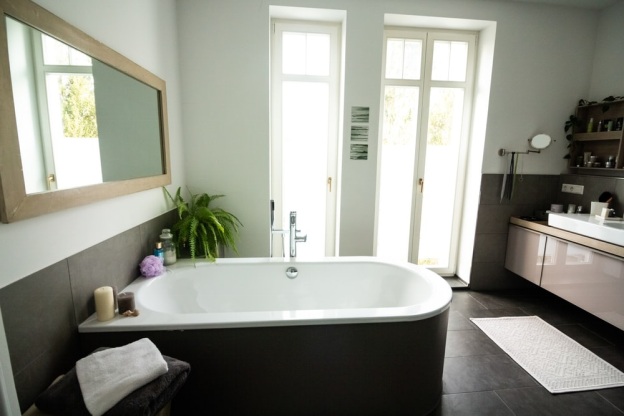 Valves
You can determine when your valves need replacing depending on your bathtub's age and the frequency with which it's cleaned and used.
They might also need replacing if your bathtub valves aren't installed correctly, and your pipes are leaking water. Damaged or loose rubber gaskets and washers inside a valve assembly or connections in a valve can also significantly contribute to water wastage.
You can fix a leaky valve stem with a rubber washer or gasket, which is why it's good to have extra ones in your home. But if the entire valve needs to be substituted, you should ideally call a professional for assistance.
Handles
Whether your tub is equipped with two separate knobs to control the water pressure and temperature, or a single fixture that alters the two, handles are an essential part of a bathtub.
You'd be surprised how quickly a tub's appearance can change by simply swapping them with different handles. Depending on their materials, these parts are comparatively cheap, and you can select from a variety of styles, including lever handles in a mirror gloss to clear snap-on faucet handles.
O-Rings
If you've handled plumbing disasters in the past, you might be familiar with O-rings or rubber washers. Without these parts, your fixtures and bathtub won't sustain their tightness, contributing to optimal performance.
Loose fixtures can also cause water to corrode and damage pipes. Sometimes, there's no major reason why specific parts of your bathtub are loose, other than the fact that their rubber washers have become damaged over time or are now missing.
These parts can be found at any hardware store, but make sure you're aware of your tub handles' specifics, the measurements of your bathtub spouts, and its needs. In either case, you should keep different sizes of O-rings and rubber washers with you since many of these parts can be used for bathroom sinks.
Screws and Nuts
These parts are so small that they can easily fall down your tub's drain when you're fixing it or slip out of your hands during a bathtub installation. Keep an assorted range of nuts and screws in case of an emergency. Packing nuts, small screws, and a seat washer screw should also be kept in case your bathtub spout needs fixing.
Looking for professional kitchen and bathroom plumbers in Fort Worth, TX? With over 15 years of experience, Pro Serve Plumbers offers residential kitchen plumbing services, emergency bathroom plumbing, toilet repair and replacement, and much more, with upfront and affordable pricing! Avail our gift voucher today to get $200 off on your bill with expert plumbing solutions!