Water heaters act up sometimes, but it's nothing a professional plumber can't fix. However, if your water heater has been at it for ten years or more, it's time you invest in a new one.
When it comes to purchasing a new water heater, there's a large variety available, and a lot of factors to consider. From budget constraints to features, the source of heat, design, and size, you need to be in the know before you make a final choice.
So without further ado, here are some of the latest water heating units that we've found to be great investments.
Rheem RTE 13 Electric Tank-less Water Heater, 4 GPM
If you're looking for a water heater that's not going to disappoint you in the long-term, this is the one. This is a tank-less water heater that offers a continuous supply of hot water, so you can have long and luxurious hot baths. This unit is great for point-of-use applications and comes in a compact design that doesn't take up too much space.
In fact, it's ideal for residential or commercial bathrooms that are on the smaller side. The on-unit temperature control lets you set the temperature of hot water. It also allows you to tweak the temperature settings according to weather changes or personal requirements.
The LED on the unit notifies you of its active or standby mode. It also comes with a rugged brass heat exchanger. This is perfect for controlled energy consumption because there's no heat loss on standby mode. Its low-flow activation is another one of its exceptional features that make it a great buy.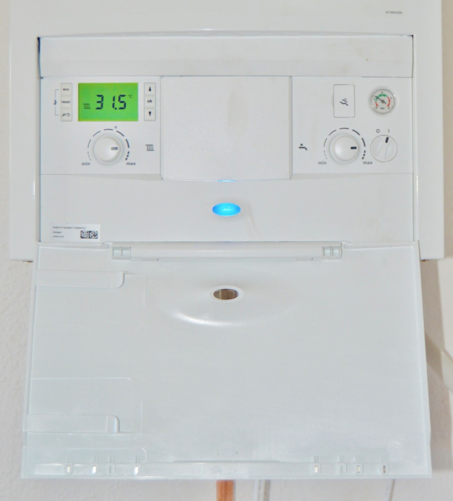 Bosch GL4S Ariston 4-Gallon Point-of-Use Indoor Electric Mini-Tank Water Heater
This electric mini-tank heater is also effective for point-of-use applications. The compact size allows for installation under a sink or wherever hot water is needed most. Many customers have reviewed this product, marveling at how it heats hot water instantly.
This cuts down on water consumption because you no longer have to let the water run until it's suitably warm. Another winning feature in this heating unit is that it doesn't require hard wiring. You can simply plug it into a 120 volt electric socket and it'll start functioning. This makes installation easy as well!
You can pair it with a larger existing heating system or install it as a standalone heater. It comes with a 1-year warranty for limited parts and a 6-year warranty for the heat exchanger. If you're looking for a useful investment, don't miss out on this one.
Takagi Indoor Tankless Water Heater, Natural Gas
If you don't want an electric water heater, this one will suit your requirements. This tank-less heater comes with an energy factor of 0.81-0.83. The T-kjr2-IN-NG model is a power-packed design that has a weight of less than 20 pounds but can supply running hot water to two bathrooms. If you have a small household, it will fit perfectly in your home.
With a 140,000 BTU and 6.6 GPM max flow rate, this is a solid water heater for everyday use. Made from 4-inch stainless steel that requires venting, the unit comes with a 10-year warranty for the heat exchanger.
You can also control the temperature with inlet and outlet thermistors, allowing you to monitor the energy consumption. If you're looking for a gas heater, there are very few options that match this one.
Once you've decided on the water heater you want, dial us up for quick and reliable installations in Fort Worth. We offer repair or replacement of water heaters at affordable rates.