Facing Low Water Pressure? Try These Solutions
Water pressure refers to the force at which water flows out of your tap. Water reaches your home through the main water pipes that are spread out across the country. There are 1,180,000 miles of these pipes in total. And while the water supply system is usually quite robust, you can, nonetheless, face low pressure problems at times.
Low water pressure can have many causes, such as:
Your water pipes getting clogged over time because of accumulated debris such as rust and minerals.
Air locksinside the pipes that completely stop the flow of water.
Water leaksthat reduce the supply of water and thus, reduce the pressure. Leaks and breaks are very common in the US.  Around 240,000 main water pipe breaks occur in the US annually.
The cause of low pressure can also be unrelated to your plumbing systems and have more to do with the utility provider's poor infrastructure.
How to Pump That Pressure Up!
There's a whole range of things you can do improve water pressure. The following are the most effective methods:
First of all, check whether your stop valvesare fully on or not. Stop valves are the basic tools for controlling water pressure.
Check with your utility providerand your neighbors to see if the pressure issue is widespread and if something is being done about it.
Clean showerheads and tap filters to remove clogged debris. You can do so by submerging the filters and showerheads in white vinegar for a day or so.
Water inside the pipes can get frozenin winters. Insulate the pipes to prevent this from happening.
You can re-pipethe whole plumbing of your house to replace old, rusty, and deformed pipes. This is a bit pricey, but is the only solution for old, dysfunctional pipes.
Water pressure booster pumpsare available for improving the flow of water. This isn't a cheap solution either but can be useful in case nothing else works.
The size of the supply mainmatters greatly. It determines the quantity of water that gets into your internal plumbing system. If it's only a 1/2 inch opening, there's little you can do to increase the pressure. Consider replacing it with a wider main to enjoy better water pressure inside the house.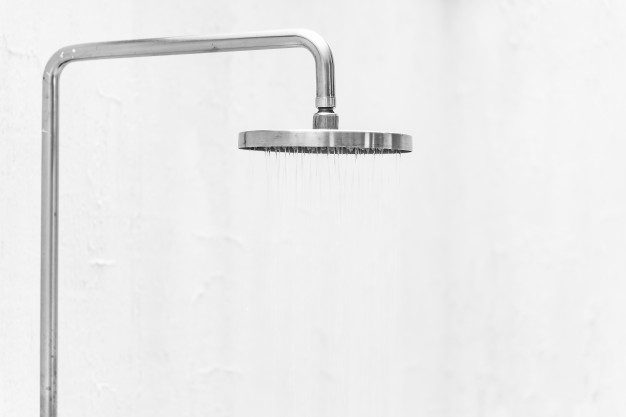 Let Us Have A Look!
Pro Serve Plumbing has over 15 years of experience in solving all kinds of plumbing problems. If you have low water pressure, give us the chance to inspect your whole plumbing system and propose the best solutions to you.
We guarantee efficient and effective solutions that will give you the water pressure you want. Avail our 24 hour plumber Fort worth TX area now by calling at 1-817-244-0614!