Water leaks are mostly overlooked in every household. Water leaks should never be considered minor issues because with time they can become one of the biggest and extremely costly issues. Don't wait for a minor leak to turn into a total wreck, contact a professional and have them take a look at it ASAP.
The issue here is that most leaks are not visible and very obvious. Even if you do identify the leakage, you might not have the expertise to resolve that issue, hence, contacting a professional is the safest option.
Try not to delay addressing the issue; water leaks can harm the foundations of your home, the walls, the paint, and even the flooring of your home. Don't let your plumbing system suffer because of a minor water leak. Read below to find out more.
Dripping taps
This is one of the most common types of water leaks. Almost every household faces or has faced this issue. This is something that can be resolved on time easily. If you are not able to locate the source of the leak, it is best to contact a professional. A leaky faucet can have a tremendous effect on your water bill; it is a must to solve this issue at the earliest. Make sure after the repair the water stops completely when the tap is shut.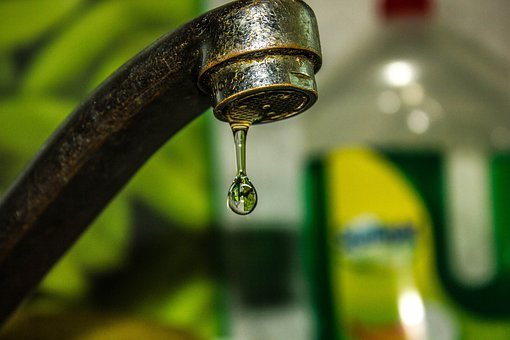 Toilet leaks
Toilet issues are considered to be some of the most worrisome issues. Nobody wants a leaking toilet. One of the most common issues occurs with the water tank and there might. A bigger issue such as water leaking from the sides of the toilet after flushing is one of the most troubling issues. Major issues like these should be brought to a professional plumber's attention as soon as possible.
Hidden leaks
Some leaks are not very obvious or visible but after some time they can be identified through stains and drips. If you notice a stain on the wall or ceiling, be prepared for a costly repair. Such leaks often require complete pipeline replacements. It is also essential to address this issue at the earliest since it can damage the foundations of your home and also develop mildew and mold which can cause serious damage to your health. Contact your nearest plumbing services now to resolve your issues.
The strange odor from drains
This is something that is hardly in your control. The only way to identify a sewerage leak or blockage is to notice a strange smell coming from your drains. This smell is most likely to come from your shower, sink, or toilet. This odor can also be harmful to your health. It is best to notify a plumber who can look into this issue appropriately.
You mustn't delay and ignore your water leak issues. Get a hold of a licensed and expert plumbing company like Pro Serve Plumbing. Get top-quality plumbing services now at your doorstep. Just contact us on our website and book your appointment.